Get practical, proactive and creative assistance with the design and production of your next annual report, magazine or school yearbook.
"Thank you for your great work and creativity for our annual report, rebranding and our ongoing business activities. I appreciate your ability to understand my style and requirements for the two organisations. Your patience and always delivering for us on time, makes the process easy and gives me confidence."
Your success is our success, and our common goal is to produce timely and effective work. We give our honest opinion, we work hard and we take customer service seriously – our business depends on it.
We know that reports and yearbooks are HUGE undertakings; they require lots of time, energy and organisation to produce. With a long history of design and coordinating a range of publications from magazines to annual reports – we've got the tools and the know-how to help make the process as smooth as possible.
We take pride in being able to balance beauty and practicality. Whilst not every job calls for artistic flair – our knowledge, skills and processes form a framework that allows for us to marry creativity with accuracy.
Help yourself to a smoother, more creative, hassle free experience. Contact Mike for an obligation free chat about your annual report, magazine or school yearbook!
other things we do pretty well
Annual Reports
Detail, readability, organisation and creativity... just some of the key elements we put into crafting these corporate documents.
POS + Signage + EXPOs
When it comes to engaging an audience, you need targeted, concise and well branded messaging... with punch!
Magazines + Presentations
Our first love: Editorial design - from tourism and lifestyle to trade publications and directories... we've got it covered.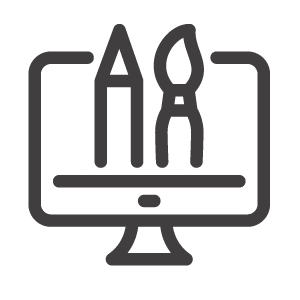 Day to Day Design
We can look after all of your daily design needs - online and off! From flyers and posters to newsletters and stationary. E-news and social graphics, web banners and more.
Branding
Our happy place - We live and breath brand development and specialise in repositioning and refreshing brands to enable growth.
Print Management
Take the hassle out of any print job - we handle all aspects of print sourcing, preparation, communications. We'll find the best fit for the best price and handle the entire process.
If you need reliable, professional help with the planning, design, coordination, print and distribution of your publication - contact Mike today.